Shops opening hours and Tax Free
Shops opening hours
Most of Barcelona's shops open Monday to Saturday, 9am to 2pm and 5pm to 8pm, although smaller shops close on Saturday afternoons. In the city centre, most shops remain open at lunchtime.
Shopping centres and department stores open Monday to Saturday, 10am to 10pm.
Shops in the following tourist areas are allowed to open on Sunday and public holidays, from 12 noon to 8pm, from 15th May to 15th September:
Ciutat Vella: El Raval, el Gòtic, Sant Pere, Santa Caterina and La Ribera and La Barceloneta.
Eixample: la Nova Esquerra de l'Eixample, l'Antiga Esquerra de l'Eixample, la Dreta de l'Eixample, La Sagrada Família, el Fort Pienc and Sant Antoni.
Sants-Montjuïc: Sants, Hostafrancs, some areas of Poble Sec and La Font de la Guatlla neighbourhoods.
Les Corts: Les Corts.
Sarrià-Sant Gervasi: Sant Gervasi-Galvany and Putxet i el Farró.
Gràcia: la Vila de Gràcia, La Salut, el Camp d'en Grassot, Gràcia Nova and some areas of Vallcarca i els Penitents.
Horta-Guinardó: el Baix Guinardó.
Sant Martí: la Vila Olímpica del Poblenou, el Poblenou, Parc and Llacuna del Poblenou, Diagonal Mar and Fòrum Marítim del Poblenou.
In addition, Sundays and holidays detailed below, shops throughout the city are authorized to open:
January 8
November 1 and 26
December 3, 6, 8, 10, 17, 24 and 31
Sales
In Barcelona there are two main sales periods when the shops offer discounts. The dates of the sales are as follows:
Summer sales: 1st July-31st August
Winter sales: 7th January-31st March
Tax Free
Non-EU residents can request a tax-free cheque when they make a purchase and obtain a VAT refund from one of the offices in the city centre:
Tourist Information Centre in Plaça de Catalunya
Plaça de Catalunya, 17-S
Checks accepted: Innova Tax Free, Travel Tax Free and Global Blue.

Innova Tax Free & Travel Tax Free opening hours: Monday to Saturday, from 8.30am to 8pm
Global Blue opening hours: Monday to Saturday, from 10am to 8pm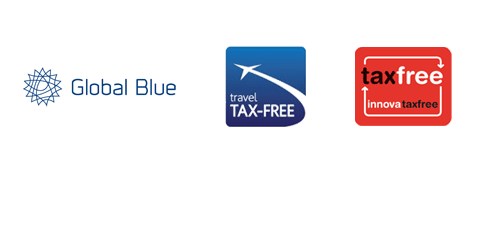 You may be also interested
10%onlineSkip the line!

10%online

Skip the line!

Skip the line!

Skip the line!